Time Crisis 4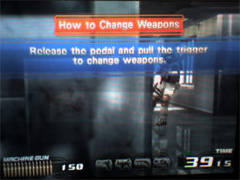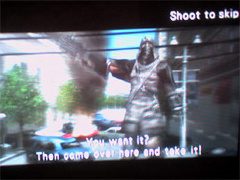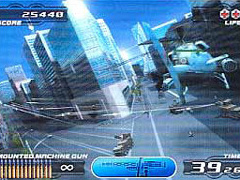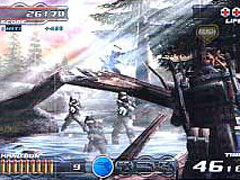 The new Time Crisis will run on the new System Super 256 (beefed up version of the PCB that powered Tekken 5). The successful "release pedal to hide" system remains. What's new is that the field of vision is expanded. Aiming towards the screen's sides during some scenes will cause the view to scroll to that direction uncovering lateral enemies. Alternative weapons can be obtained like the machine gun, the shotgun or the sniper riffle. A practically guaranteed success, hopefully it will be less aliased than the previous episode. Time Crisis 4 will be available as twin and deluxe cabinets.

General information:
Title: Time Crisis 4
Genre: Lightgun shooting
Developer: Namco
Manufacturer: Namco
Distributor: Namusco (Belgium)
Release date: June 2006
System: System Super 256
Format: standard and deluxe cabinets
Number of players: up to 2 players
Links: Official website



Cabinet data:
Type: standard
Capacity: 2 players
Screen: 29" FST x2
Measurements: width= 157cm, depth= 166cm, height= 220cm
Weight: 383 Kg

Type: deluxe
Capacity: 2 players
Ecran: 48" Projection x2
Measurements: width= 241cm, depth= 186cm, height= 234cm
Weight: 557 Kg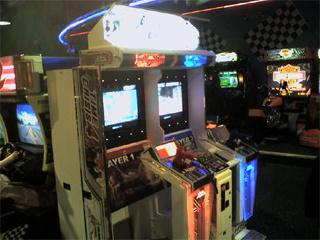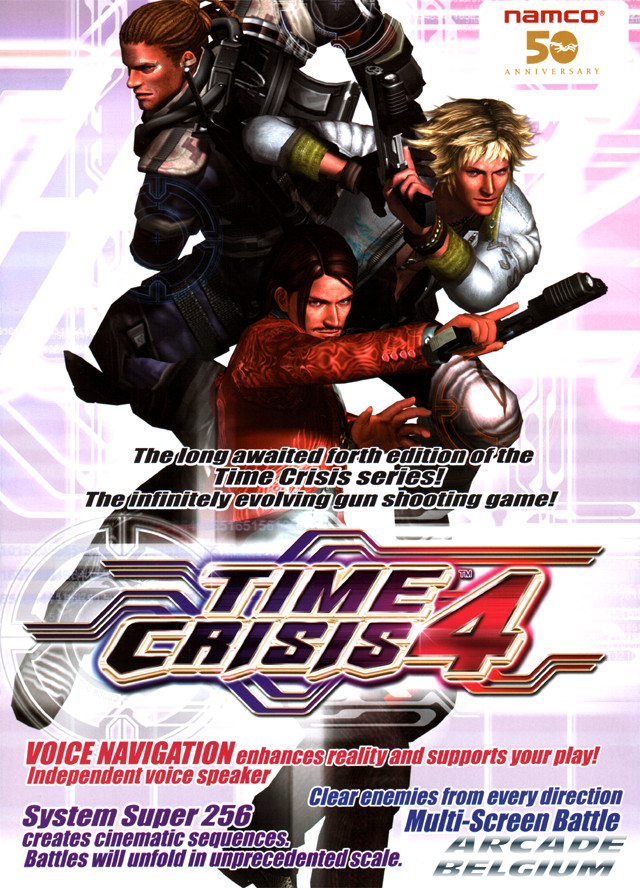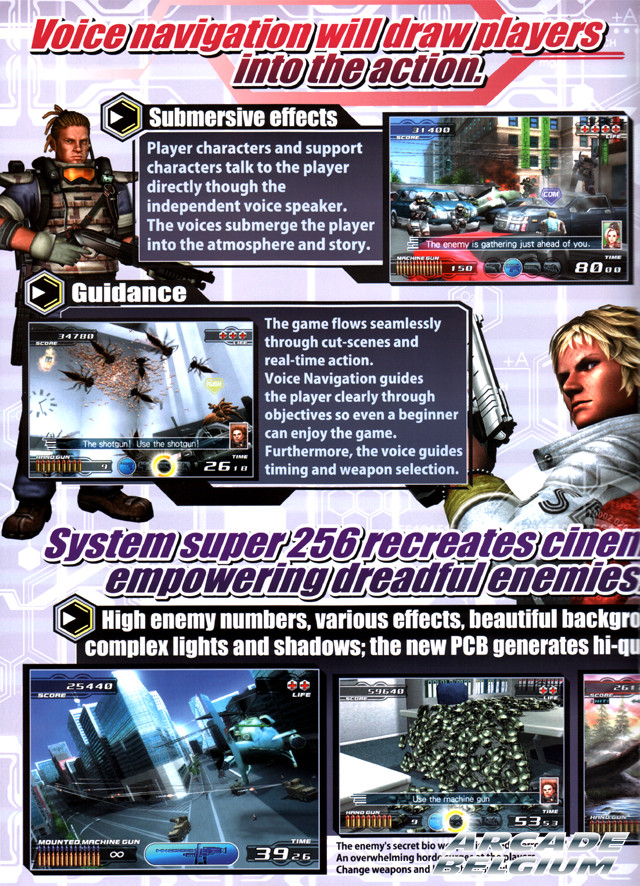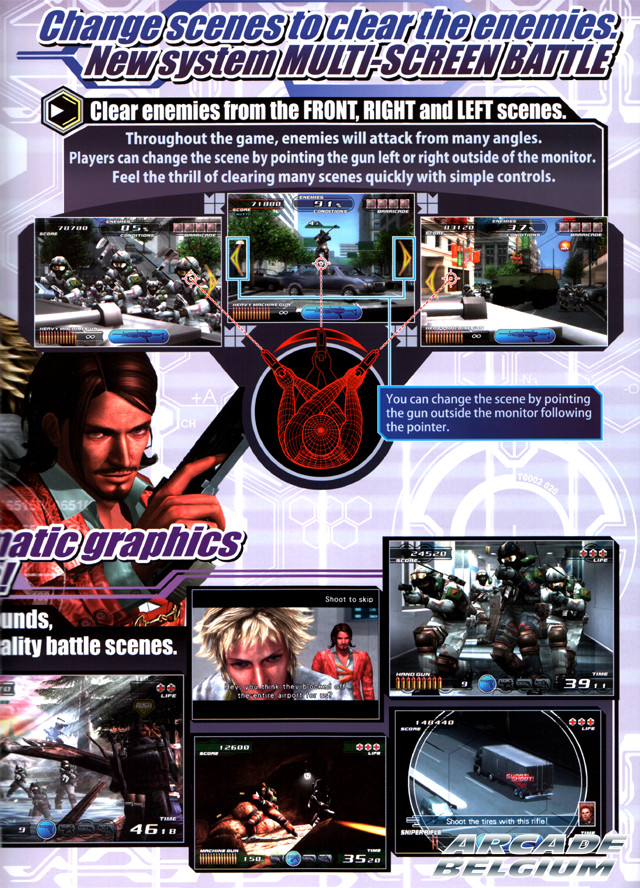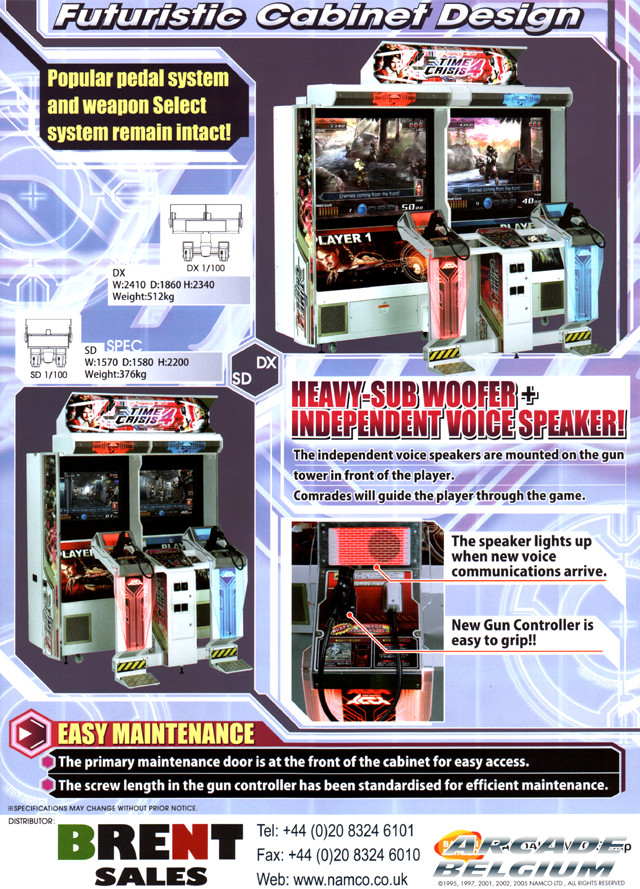 More info...

Back to game list