Soul Calibur III - Arcade Edition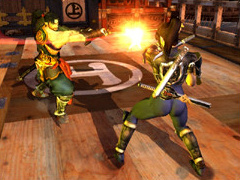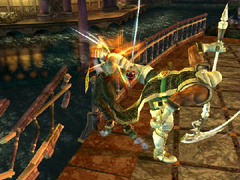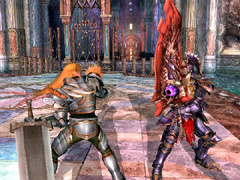 4 years after the last episode, here's Soul Calibur III in the arcades, at last! Released on console last year, this game introduced brand new characters such as Setsuka, a Japanese girl in traditional outfit who hides a blade in her umbrella, a malefic magus wielding a scythe named Zasalamel and Tira, a female acrobat handling with dexterity an hoop shaped blade. Due to players' request, the development of an arcade version started. And here's the result: 27 characters including 3 totally new ones, a tuned gameplay and more balanced fighters. Compared to Soul Calibur II, it will be even more beautiful and faster! Players' characters can be saved thanks to a barcode system. Powered by System 256 (Tekken 5), we can hope for better graphics than the home version.

UPDATE:
- May 2007: Released in Japan in March 2006 and in the USA 4 months later, Soul Calibur III was never officially distributed in Europe. Namco Europe chose to avoid putting a possible competitor to Tekken 5 Dark Resurrection on the market and privileged Super Dragon Ball Z instead. Soul Calibur III cabinets we found in our arcades host american or japanese versions.

General information:
Title: Soul Calibur III - Arcade Edition
Genre: Fighting
Developer: Namco
Manufacturer: Namco
Distributor: /
Release date: March 2006 (Japan) / July 2006 (USA)
System: System 246
Format: Kit
Number of players: up to 2 players
Links: Official Website



Cabinet data:
Type: kit
Content:
- Namco 256 mainboard
- I/O board (JVS -> Jamma)
- VGA and USB cables
- Soul Calibur III - Arcade Edition DVD-ROM
- Marquee
- Operation Manual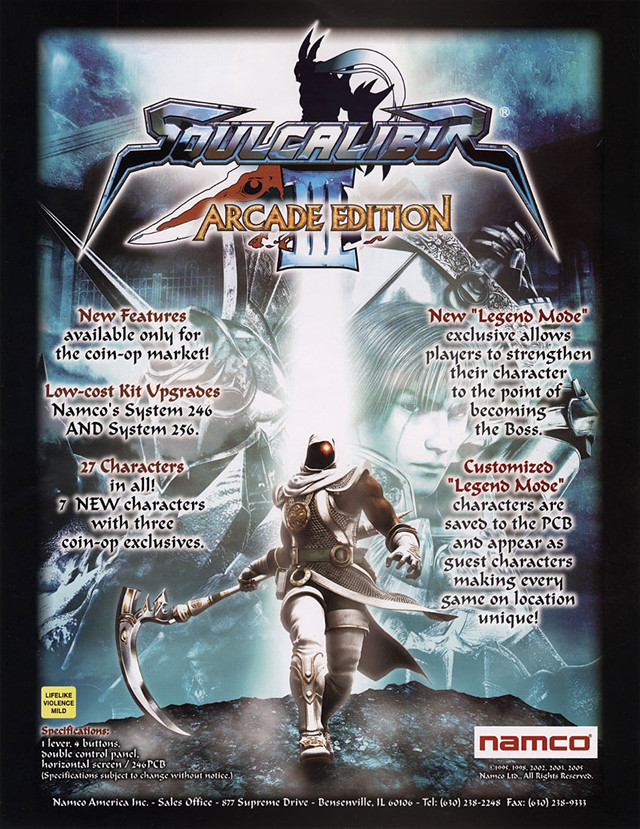 More info...

Back to game list