NASCAR Racing preview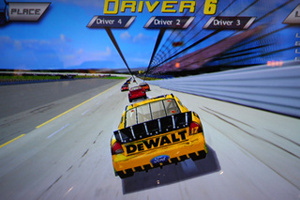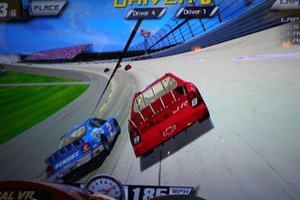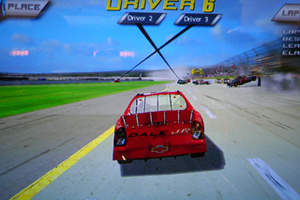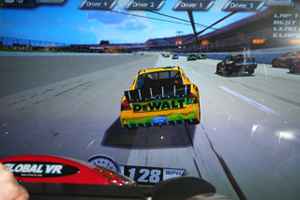 Global VR is developing a racing game based on Electronic Arts' NASCAR (american stock car) series. Global VR ensures to have gathered a team of developers who are enthusiast gamers as well as NASCAR fans. They promise an unmatched realism thanks to state-of-the-art graphics, artificial intelligence and physics engines. You'll be able to play today's best pilots like Jeff Gordon or Jimmie Johnson, drive the official cars on tracks including Indianapolis Motor Speedway and Daytona! Hopefully the high-speed "in-your-face" sensation will be there too!

UPDATE:
- May 8th 2007: Californian's first public tests of "EA SPORTS NASCAR Racing" (final title) exceeeded all expectations with players waiting in line to try it. Development is ahead schedule so Global VR will soon announce a release date. Since this game profit of official licenses, you'll be able to race agains't 30 real drivers in 30 different cars. Talladega and The Brickyard are listed among the featured circuits.

General information:
Title: NASCAR Racing
Genre: Car racing
Developer: EA Sports / Global VR
Manufacturer: Global VR
Distributor: /
Release date: Summer 2007 (forecast)
System: PC
Format: standard, deluxe and motion deluxe cabinets
Number of players: at least 2 players (link-up)
Links: /

More info...

Back to game list