Made In Asia is a show dedicated to Asian culture and leisure held at Brussels Expo each year. Programme: martial arts, cooking, origami, traditional games, bonsai cultivation, cosplay, karaoke, anime screenings, video game consoles, manga, figurines and clothing shops, ... In previous editions, an important aspect of Japanese culture was not represented: arcade games. This year the doubled exhibition area allowed organizers to fill this gap.

Hyper Street Fighter II tournament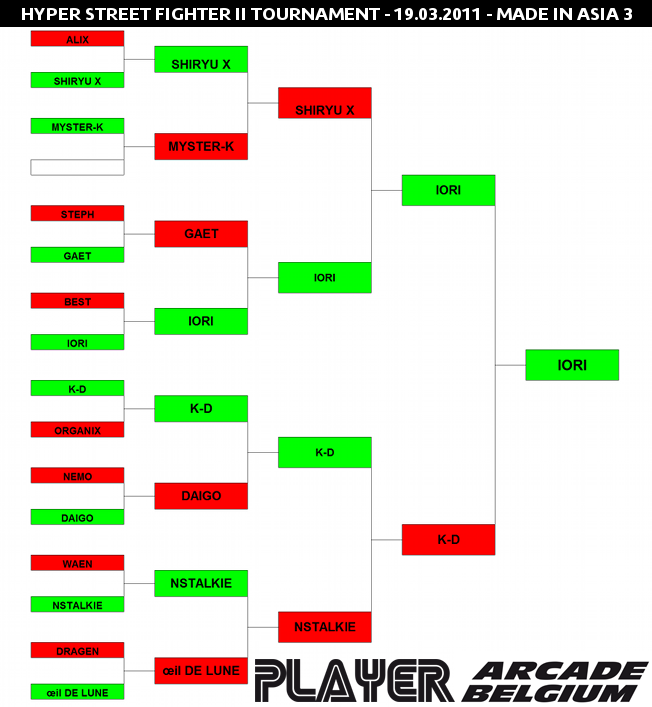 BlazBlue Continuum Shift tournament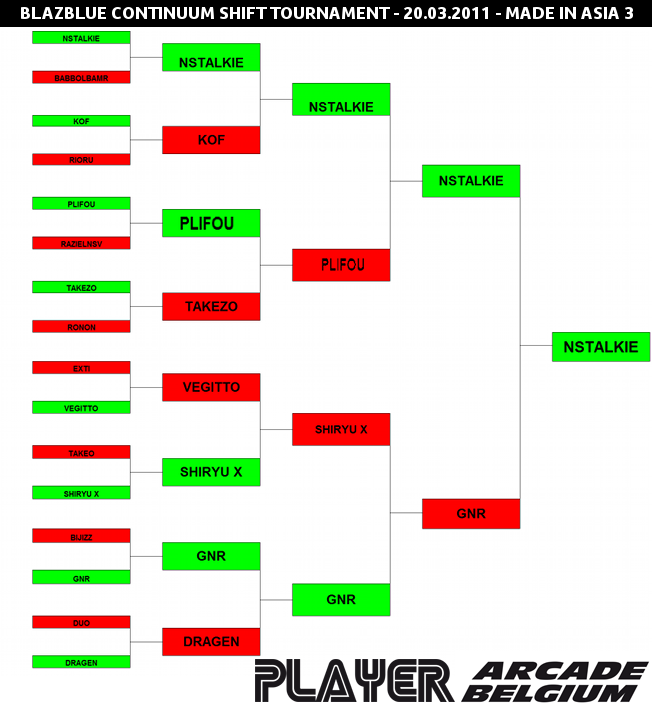 Games
Our stand was full packed the whole weekend with all games being played without interruption. Saturday was the busiest day with queues of people in front of each machine. This proves that arcade games are still very popular not only to nostalgic people but also to the younger generation. To our surprise, many visitors had never had the chance to touch a joystick before (we feel old). Note that Made In Asia 3 has attracted more than 16,000 visitors, which confirms its growing success.
Text / pictures: Sophie & Nomax.
All rights reserved.