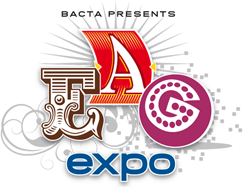 Having secured the backing of InterGame who convinced IGX (Intergame Expo) exhibitors to join EAG Expo (European Amusement and Gaming Expo) and thus preventing the organization of three shows in London, BACTA (British Amusement and Catering Trades Association) could confidently organize his trade show being assured of the presence of its members. At the same time, the 66th edition of ATEI (Amusement Trades Exhibition International) was taking place at Earls Court where its exhibition area has seen significantly reduced due to the departure of BACTA members.
This year, Namco booth was the most interesting with titles such as Raw Thrills's Terminator Salvation, Tank! Tank! Tank! and Deadstorm Pirates. Three excellent games that operators can not ignore. At Konami's, apart from the very fun THE BishiBashi which is being tested on the European territory, other titles were final versions of games presented last year: DanceDanceRevolution X and Guitar Hero Arcade which are instant classics for music game lovers and GTI Club 3 which confirms the good impression it gave us in 2009. Electrocoin brings Taito back on stage with 3 new products from which we will retain the original and very cute Hopping Road. On their stand was also showcased the impressive Vulcan-M by RASSEN. Sega was disappointing since the only new titles were actually remakes of old games, namely Tetris and Daytona USA. This said, the Sonic All Stars series combining fun and redemption has a bright future. Still, they seem to diversify by distributing products from other manufacturers at the expense of their own productions. Meanwhile, redemption games continue to rise: titles are more numerous and original as ICE's Rok n' Bloks and Wheel of Fortune from Raw Thrills/Konami.
For a first edition, we can say that the EAG was a success both on the organization side than the quality and numbers of presented products. Attendance is slightly lower than for previous ATEI editions but conclusions can't be drawn until next year. However, people who visited the show came out of interest and not just out of curiosity. In short, EAG 2010 met all expectations. Next edition will take place from 25 to 27 January 2011.
Text / pictures: Sophie & Nomax.
All rights reserved.