Paradise Lost preview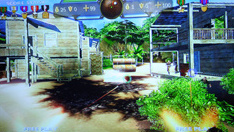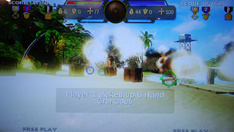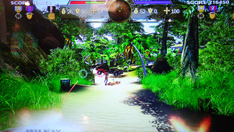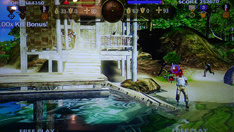 Namco made Counter-Strike NEO to give arcades a mean of competing network gaming rooms on their own ground, namely by adapting PC FPS (First Person Shooters) to the arcade format. Taito followed with Half-Life 2 Survivor and and it was strange that Global VR did not reacted yet since they're specialized in PC based arcade solutions. It's now history because they signed an agreement with Ubisoft allowing them to develop an arcade version of Far Cry Instinct. Although the scenario was a bit modified for this version, you still play the role of the ex-Special Forces Marine Jack Carver, who's standed on a Pacific island while looking for his companion and CIA agent Valerie Cortez. However, this island shelters the research center of Dr. Kerger, a mad scientist developing a virus attacking the genetic structure of the individual. His goal is to create a superior race completely under his control in order to direct the world. You'll of course try of to stop him. To succeed, you'll have to run from bunker to bunker while avoiding enemi fire and shooting eveything that crosses your path with the twelve primary and the five secondary weapons. The game consists of fifty levels taking place on five different paradisiac islands. The deluxe cabined (featuring a high-definition screen and a surround soundsystem) makes it possible to a second player to take the control of your partner, the tempting Valerie Cortez to help you in your mission. The game producer is none others than Jeff Shotwell, also in charge of Alien Extermination.

UPDATE:
- January 2007: A 80% completed version is showcased at ATEI 2007. The game is not an FPS but rather a scenes shooting game like Area 51. Main originality is the fact you play in sit position.
- March 2007: Name is changed from "Far Cry Instincts: Paradise Lost" to "Paradise Lost" in order to show the game is an original title inspired by Far Cry Instincts and not an arcade conversion of the original consumer game.

General information:
Title: Paradise Lost
Genre: Lightgun game
Developer: Global VR
Manufacturer: Global VR
Distributor: Namusco (Belgium)
Release date: summer 2007 (forecast)
System: PC
Format: deluxe cabinet
Number of players: up to 2 players
Links: Official website



Cabinet data:
Type: deluxe
Capacity: 2 players
Screen: 52" LCD
Measurements: width= 214cm, depth= 244cm, height= 214cm
Weight: 352 Kg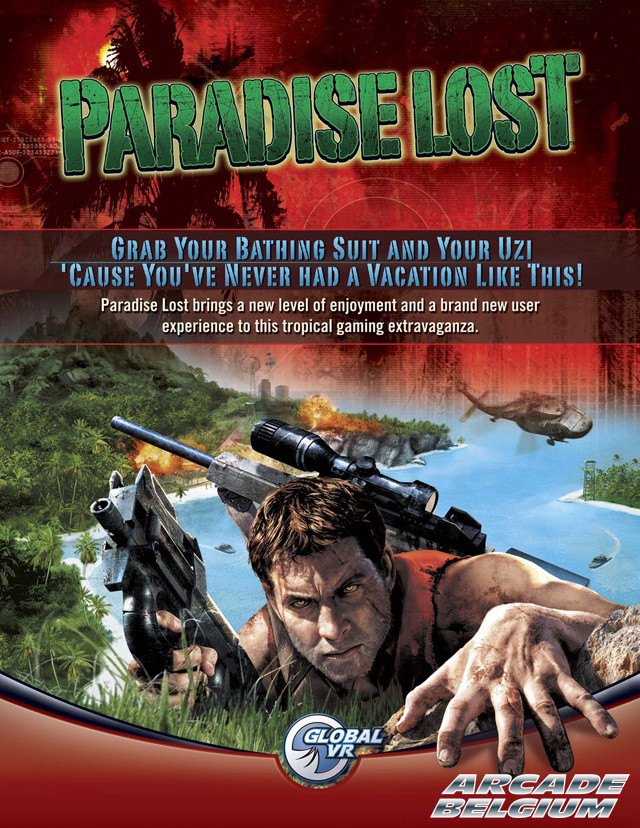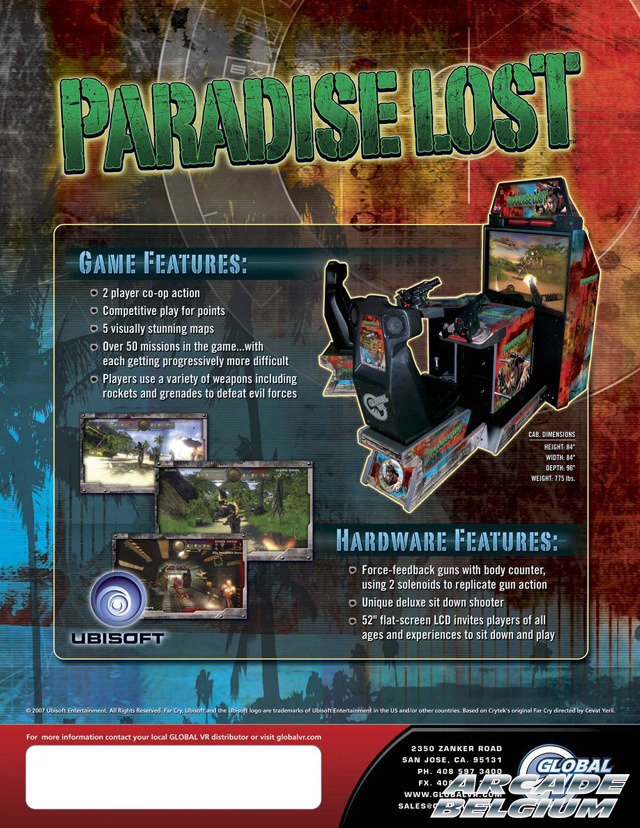 More info...

Back to game list