Ghost Squad Evolution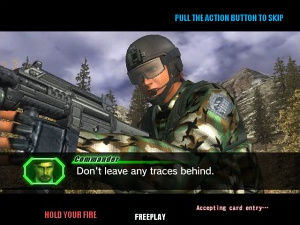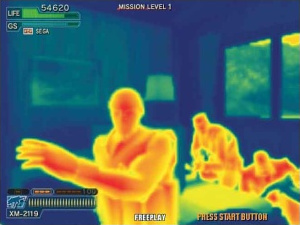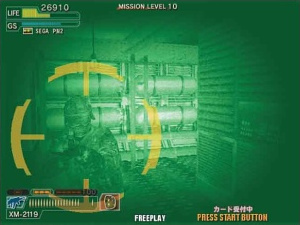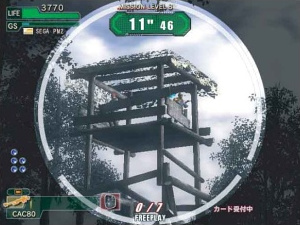 Ghost Squad Evolution is a special version of Ghost Squad running on the Lindbergh system. Unlike the original Chihiro version, all weapons (19), outfits (14) and difficulty levels (16) are unlocked from the beginning. It means the IC card system was removed. Bad move. Graphics are enhanced but this doesn't worth a new investment if you already possess the original. On the other hand, if you don't have it yet, it's a good opportunity to purchase a good shooter that still fills in the cash box.

General information:
Title: Ghost Squad Evolution
Genre: Shooter
Developer: AM2
Manufacturer: Sega
Distributor: Namusco (Belgium)
Release date: 2007
System: Lindbergh
Format: upright and deluxe cabinets.
Number of players: up to 2 players
Links: Official website - Ghost Squad review



Cabinet data:
Type: Deluxe
Capacity: 2 players
Screen: 50" PTV
Measurements: width= 120cm, depth= 168cm, height= 223cm
Weight: 254Kg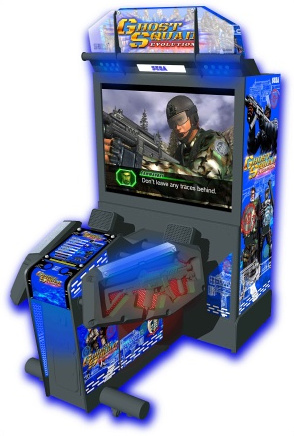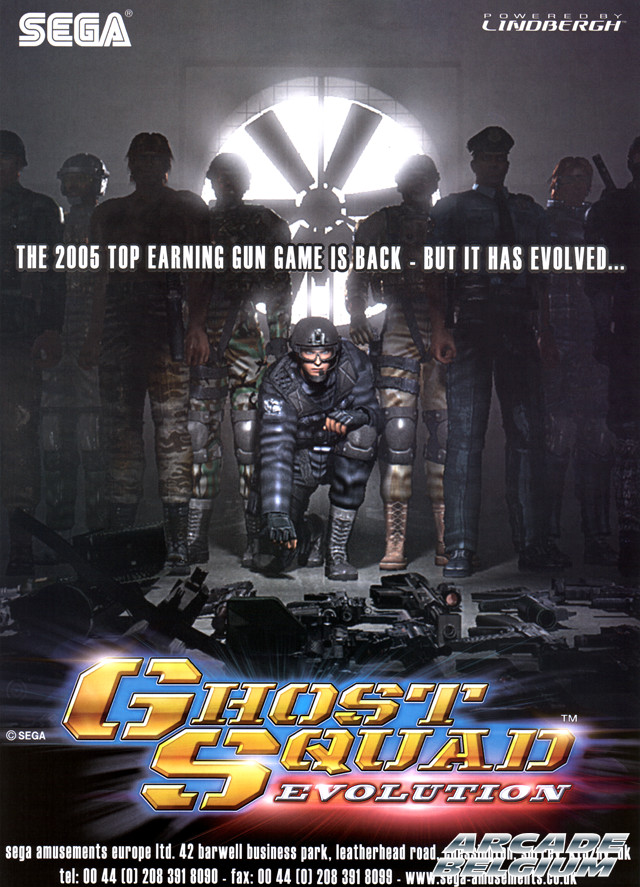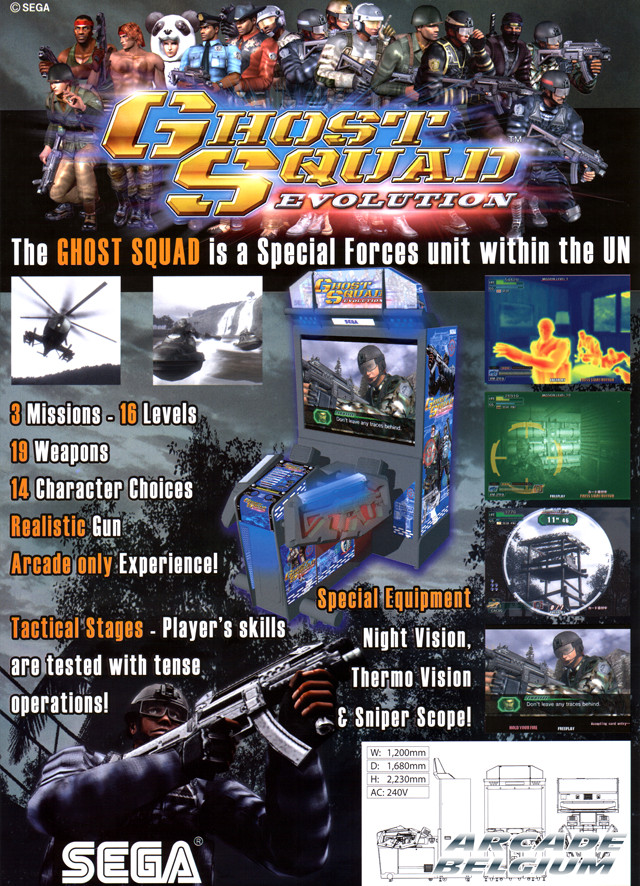 More info...

Back to game list