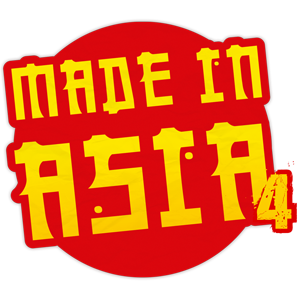 For its fourth edition, Made In Asia show grows once more to occupy 2 halls and a half of Brussels Expo (17,000sqm). This year, wider aisles allowed a smoother flow of visitors. The stands were once again spread in 5 districts: Shinjuku with shops, Ikebukuro for associations and fanzines, Harajuku for fashion and Kinkakuji for various activities while Akihabara was reserved for video games. Of course, it's in this last section that ones could find Arcade Belgium booth. Although the majority of the 4,000sqm was filled with Playstation 3 and Xbox 360 consoles. There were also retro booths like Rastermania shop from Westerlo where visitors could buy joysticks and buttons for arcade cabinets as well as MVS cartridges and BE-Games's stand presenting the history of video games through consoles of all ages. Once again, DDR Belgium pleased the dancing fans with two DanceDanceRevolution Extreme arcade machines.

Super Street Fighter IV Arcade Edition tournament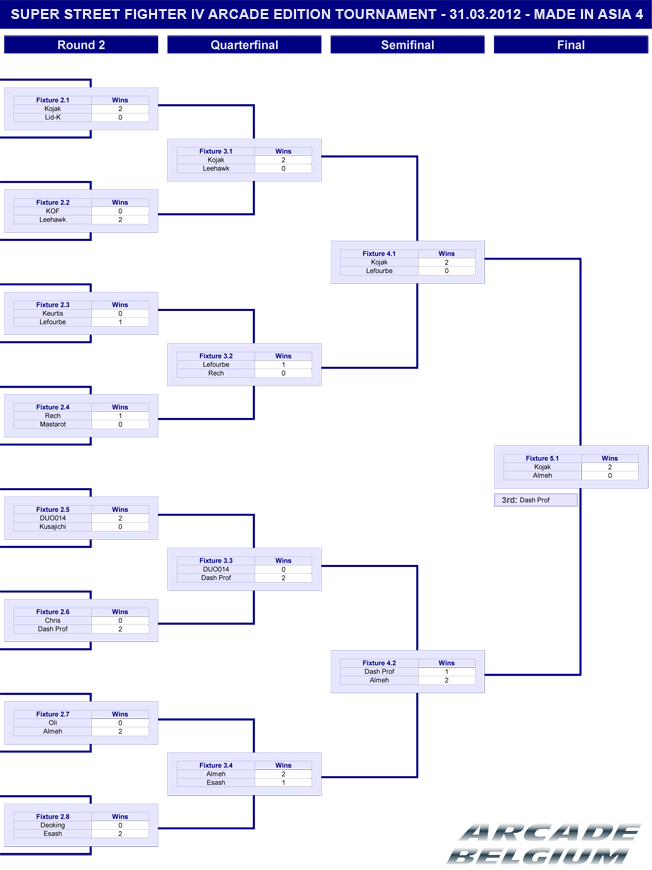 The King of Fighters XIII tournament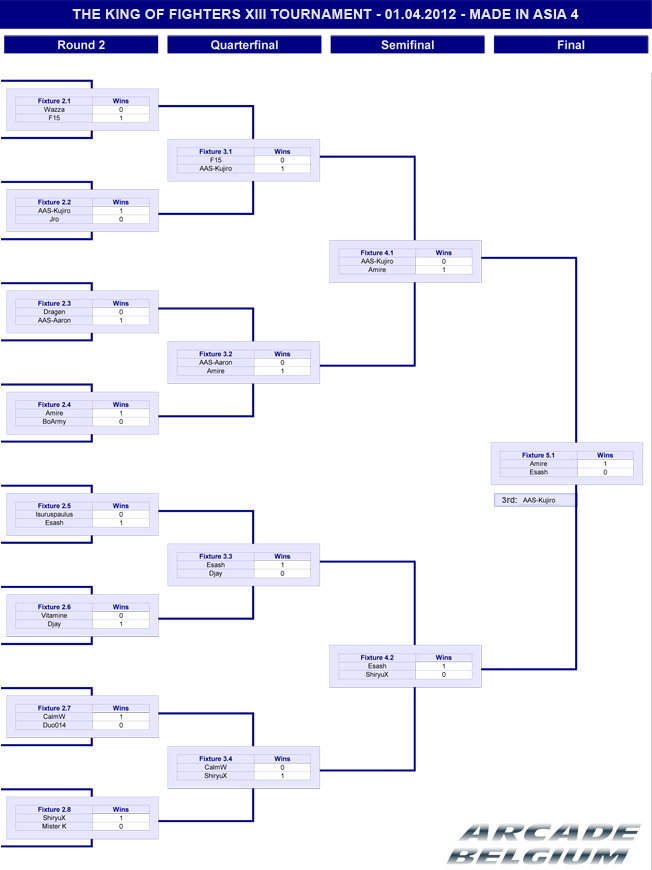 Cosplay

Video

Games
*
= new games since last year.
Very good impression for this fourth edition of Made in Asia that attracted about 21,500 visitors coming from Belgium, France, The Netherlands and Germany. All arcade machines were continually played by happy players and the wider aisles prevented congestion even on Saturday which was the most busy day. Visitors were especially pleased by manga themed games. A big "thank you" to all stand visitors and tourney contestants! See you on March 8-10, 2013 for the next Made in Asia!
Text / pictures: Sophie & Nomax.
All rights reserved.