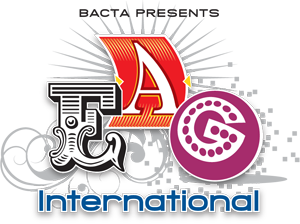 What's up at EAG International this year? Follow the guide!
Our favourite new games this year are: Star Wars Battle Pod Flat Screen Edition from Bandai Namco, more affordable than the original dome version. What the game loses in immersion, it gains in clarity and finesse thanks to the higher display resolution. At Sega b>, we select Mario & Sonic at the Rio 2016 Olympic Games Arcade Edition for its originality and its appeal to a wide audience. MotoGP by Raw Thrills is the motorcycle game we've been waiting for. Also note the return of the famous Point Blank b> with Point Blank X which should be released in March. On the redemption side, Crossy Road Arcade by Adrenaline Amusements is a must have with its excellent concept and its funny animations. Angry Birds Arcade from ICE is also a very good machine with its mechanical slingshot.
Several titles released last year remain very good choices such as Time Crisis 5 Mastermind Edition which is still as efficient as ever and Jurassic Park Arcade that will please a large audience.
Another excellent edition with lots of quality games! The next EAG International exhibition will take place at the same location from January 17 to 19, 2017. Save the dates!
Text / pictures: Sophie & Nomax.
All rights reserved.