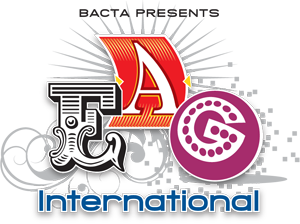 Tuesday January 21st, 2014. The fifth edition of EAG International Expo opens its doors at ExCeL! In London, it's less cold than in previous years and we're not going to complain!
Once more, Namco was the stand to see with several very good new titles like Mario Kart Arcade GP DX, Mach Storm and DeadStorm Pirates Special Edition. However, we regret that the European version of Mario Kart is too simplified compared to the Japanese version (no choice of engine or karting possible for the player).
At Sega the trend observed in 2013 is confirmed: the focus is on the redemption games at the expense of video games. The only game developed by Sega was Transformers Human Alliance. A very well done game but lacking some punch, in large part because of the fixed gun system. The game would have been better has it been equipped with real guns. The two other video games presented were the Storm Racer G and the motorbike racing game Storm Rider made by Wahlap. They are good games but don't have the quality of racing games released by Sega in their heydays. Plants vs. Zombies - The Last Stand was Sega's new redemption. Nothing special to say about it, except that the license is used well.
On small developers' side, ReRave Plus from Step Evolution is a very nice improvement over the original game with a much more aesthetic cabinet. ReRave Plus remains one of the best music games released in recent years. Special mention also to Shooting Sports (or Olympic Shooter), a target shooting game differing from the usual shooters.
Arcade games adapted for smartphones still abound this year with titles like Fruit Ninja FX 2, Jetpack Joyride Arcade, Monster Factory, Skylanders Cloud Patrol and Rail Rush. And it seems that this trend won't fade anytime soon.
Regarding video games, the offer was bigger than last year. Hopefully these products will meet the success they deserve. To find out if this revival will continue next year, go to ExCeL London on January 13-15 for EAG International 2015.
Text / pictures: Sophie & Nomax.
All rights reserved.