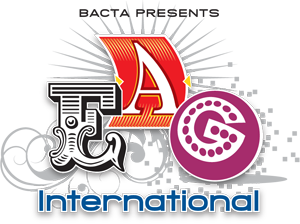 Fourth edition of EAG opens under snow. These bad weather conditions affected transports and led to presage the worst. Fortunately, impact was limited and visitors didn't miss the rendez-vous on January 22, 23 and 24 at ExCeL London.
It is clear that the redemption sector is going well with many new products. The current trend is clearly the arcade adaptation of smartphone games as evidenced by Black Out, Can Knockdown 2 Arcade Edition, Doodle Jump Arcade, Fast Lane Extreme and Temple Run. It is worrying that the arcade games that were once making players dream with their advanced graphics are now reduced to adaptations of mobile phone games. This may be the kind of games that the public is used to today, but arcade games must continue to make a difference with titles featuring quality content and technical superiority, which unfortunately is not often the case with current Western productions. Fortunately, there are still some luxury games like Dark Escape 4D which is arguably the best game of the show.
Notably missing this year is Konami which was totally absent from the show while we usually found its latest titles on the stand of its European distributor Electrocoin. On the same booth, Taito showed Trickloose only, a simple redemption. Where are Kickthrough Racers, Darius Burst Another Chronicle EX and especially NESiCAxLive games? No new racing game from Sega, not even K.O. Drive which was showcased at DEAL and IAAPA 2012 trade shows (not good enough?). Needless to say, the hoped titanic battle between Sega's Initial D Arcade Stage 7 AA X and Namco's Wangan Midnight Maximum Tune 4 has not occurred at EAG 2013. Are these machines considered too expensive for European operators?
According to the organizer and exhibitors, EAG International 2013 was a success despite the bad weather and travel problems it has caused. Indeed, the audience was mainly composed of interested buyers, which is confirmed by the high number of sales contracted during the show. The next edition will be held at ExCeL London from 21 to 23 January 2014. See you there!
Text / pictures: Sophie & Nomax.
All rights reserved.