Friday November 4th 2011, Arcade Belgium team invested the Jeux Américains mobile arcade at Liège funfair. This was the fourth tournament organized by Arcade Belgium. After racing and fighting games, a lightgun shooter was selected this time: Terminator Salvation (released in 2010). The winner of the tournament won a Panasonic Blu-Ray/DVD player. From 19:00, contestants were able to register and the tournament started at 19:30. The 1st round allowed players to get their hands on the game and the real fun began on the next round: the quarter-finals. Matches were becoming tighter and it is finally Footix who won on the line against Moustique. Eurotronic has secured third place in the third place playoff against Chichi. Here are the detailed results: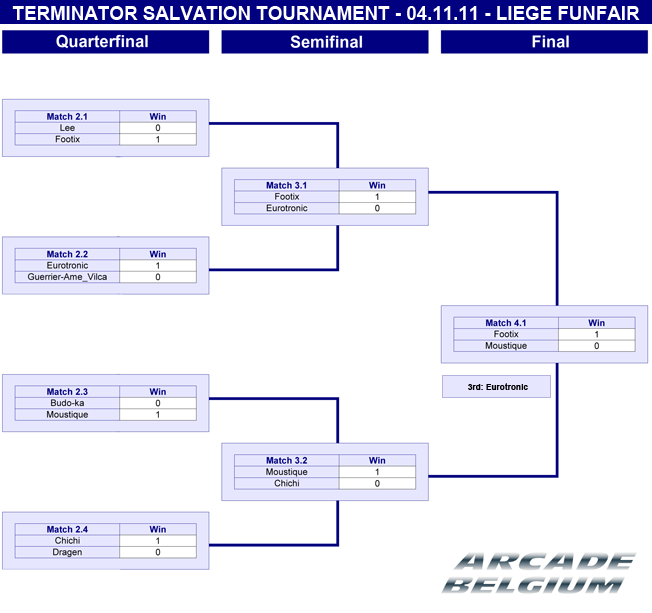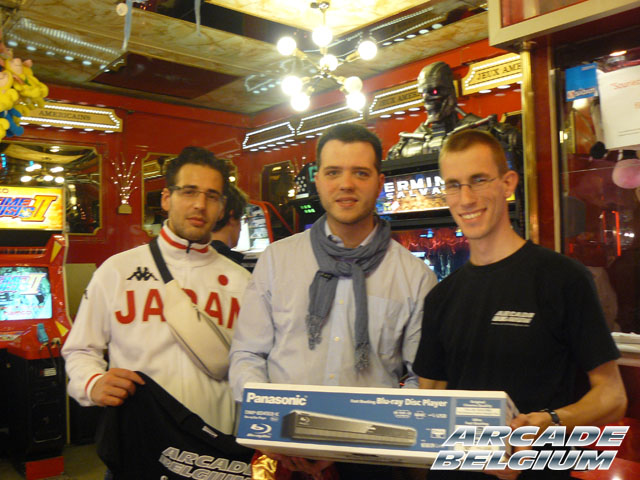 Footix, helped by Guerrier-Ame_Vilca, gets his prizes from Nomax.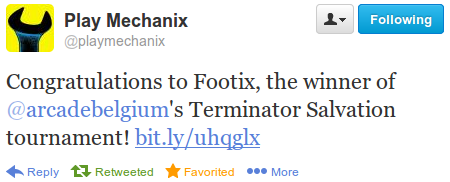 Game developer Play Mechanix congratulates Footix for his victory.
All players left with T-shirts and Chupa Chups lollipops. Moreover, Eurotronic (ranked 3rd) won a DVD of his choice (he chose Terminator) and Moustique (2nd place) won the first 5 volumes of Dragon Fall comic book. Of course, Footix is now the happy owner of a Panasonic Blu-Ray player. It was a great evening, thanks to all participants!

Do not miss our next tournament to be held during Made in Asia 4 exhibition at Brussels Expo on March 31 and April 1st, 2012.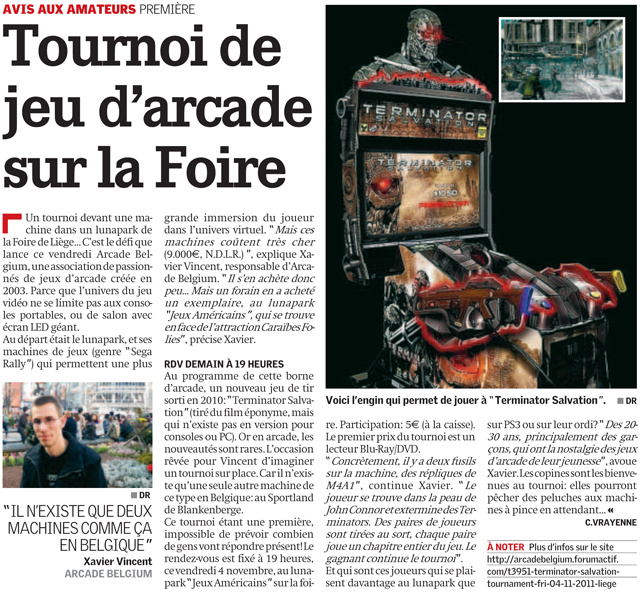 This tournament was previewed in La Meuse newspaper on November 3rd.
Text / pictures: Sophie & Nomax.
All rights reserved.